5 Questions to Ask Yourself Before Buying a Car
Buying a car is an extremely exciting time in your life. After all, you rely on your car on a daily basis to safely get you where you need to go. It is not until something goes wrong that you realize you want a vehicle that you can count on regardless of the scenario.
Doing your research before buying a car is something that should not be taken lightly. There are many different factors that you need to consider before driving off the lot in your new vehicle, and our Volkswagen dealer in Orland Park is ready to help you cover all of your bases before doing so! Consider the following before you make your decision.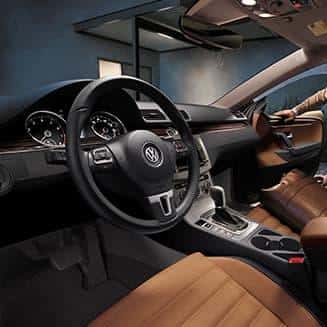 How Many People are in Your Family?
Maybe you are single right now, but in the next 5-10 years, what will your familial situation be like? If you are planning to one day have a family with kids, a dog, and a spouse, it's important to get a vehicle that has the potential to comfortably fit your family. However, if you are planning on being solo for some time to come, you can likely get away with a smaller, more compact vehicle that has less storage space.
What is Your Lifestyle Like?
Those with an active lifestyle may want to get a vehicle that has more storage space. For example, if you are interested in outdoor adventures, make sure that you get a vehicle with seats that fold down so you can store your gear. If you often take road trips for fun or if you have to drive a lot to commute to work, make sure to find a vehicle that has great gas mileage and an overall smooth ride.
What is Your Budget?
This is likely one of the most important factors when it comes to deciding which vehicle is right for you. You may have a particular vehicle in mind, but is important that you factor in how much money you can put towards a car payment every month. You should also consider your monthly payments based off of a realistic down payment and financing rate unless you are planning to buy the car without financing options.
What Will Insurance Cost?
New cars will have a higher insurance rate than older cars. The type of car that you buy will also impact your insurance rate. If you buy a car that has many appealing factors to a thief, be prepared to pay a little more as a result.
Our Volkswagen dealer in Orland Park can help you find the perfect vehicle for your lifestyle and budget. Stop by today for a test drive!