Questions to Ask a Sales Guy When Test Driving a Car
Buying a car, either new or preowned, represents a major investment and can be a real challenge. At Hawk VW, your used Volkswagen dealer in Orland Park, and the #1 volume Volkswagen dealer in Illinois based on 2018 sales figures, we want to do all we can to take the worry and hassle out of your next vehicle purchase.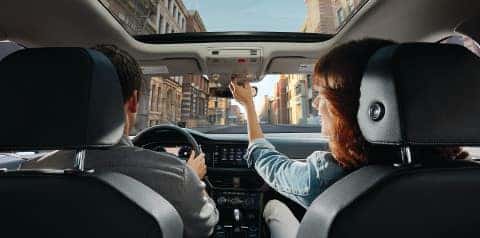 Whether you're buying a new or preowned vehicle, there are a number of questions to ask the salesperson when you take a test drive. Here are several to keep in mind before you finalize the deal.
New car questions
What's the safety record of this vehicle? Safety is crucial so ask if they can provide any crash test safety data on the car.
What kind of warranty comes with the vehicle? What's covered and what's not? The best warranties cover not only major repair issues but are all-inclusive for a number of miles/years. The more, the better.
What's the historical resale value of this car? The salesperson can answer this question based on the resale of previous models of the same brand.
What's new or different on this year's model that's different from previous models? Get them to explain the importance of any new features.
What incentives, rebates or specials are available? To meet sales quotas at certain times – end of the month, holidays, end of the model year – dealers often provide sales incentives and specials. Make sure to ask about what they're offering at this time.
Pre-owned car questions
Where did the car come from? Unfortunately there are vehicles on the market that have been damaged by the recent hurricanes and floods. You don't want one of these, so try to find out where the car you're considering came from.
Will the dealer provide a CarFax report? In addition to the dealer's maintenance history, ask for a third party report, like CarFax. If the dealer balks, walk away.
Will they sweeten the deal? Don't be afraid to ask if they'll throw in something like a new set of tires or all-season floor mats to make the deal more attractive. Never hurts to ask!
At Hawk VW, your used Volkswagen dealer in Orland Park, we'll do everything we can to sweeten your deal, so don't hesitate. Come see us today!